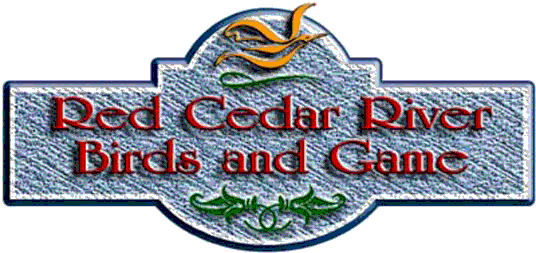 We have recently decided not to raise any birds or animals for the next few years. We are making a move further north and need this time to set up a much smaller operation. We have hobby bred many ornamental pheasants, waterfowl, poultry, Pygmy goats and Fallow deer for the last several years and it is time to take a break. I am leaving this site active for the information it provides but will not be able to answer questions on a timely basis. Sorry for any problems this will cause. Hope everyone enjoys their birds and animals as much as we have. Thank you for your visit to our site.
The intended purpose of this site is to provide information, in a personal manner which, we hope, will further the interest in gamebirds, waterfowl,and poultry. This site is continually updated. We will be providing more information about, and pictures of, various species of fowl. We will try to keep you interested with our additions. After you have browsed our site, please come back to the home page and sign the guestbook.
We hope that you enjoy our site and come back to browse often.

Persons have visited this site since March 15, 2000.

* Note Disclaimer at the bottom of this page.

Please take a moment to sign our guestbook.

TO ENTER OUR DOMAIN
Click on any of the links below that may interest you.....


Webrings we Belong To:
Below you will find the web rings that "Red Cedar River Bird and Game Farm" has joined. They are very useful in finding other sites like ours. You may want to join some of them and place the links on your site.


This web site created and maintained by:
All rights reserved. Please do not copy or use without permission.
Last updated: This site is being updated continuously. Thank you for your interest.
Rose City, Michigan
U.S.A.

Disclaimer:
Information put forth in these pages is accurate to the best of my knowledge. Ideas, procedures and information are shared purely as ideas, suggestions or opinions and should be acted upon at the readers own discretion. Red Cedar River Birds and Game, its owners and all contributors must be held harmless from any liability of any sort associated with the pages, or content therein as a condition of use of this page by the public. If you do not agree with this, please exit the page now.