Red Cedar River Bird and Game Farm
Our Pens
I have finished the construction of several pheasant pens and a peafowl pen. There are still many pens to build, a chicken coop with enclosed yard and housing for the pygmy goats.

Below you will find several pictures of the pens that have been installed.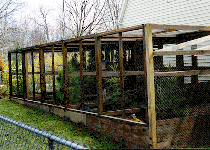 This is a run of five pens is on the west side of the barn. A peafowl pen is just noticeable to the left. The five pheasant pens are panel constructed so I can change the shapes and square footage to the desired pen size,100 sq.feet being my minimum.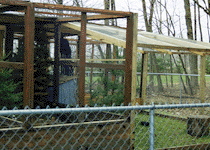 This picture shows the corner peafowl pen. It has a total of 256 sq. feet and is used for a trio of peafowl.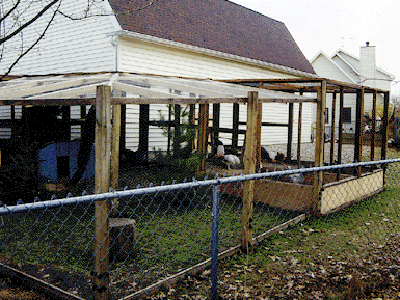 Another view of the corner peafowl pen and a start on the south strip of pens. There will be several more pens added to this line.



Persons have visited this page since June 3 1999.


If you have enjoyed this site, please take a moment to sign the guestbook at the bottom of my home page.
Use your back button to return to my home page or click the link below.