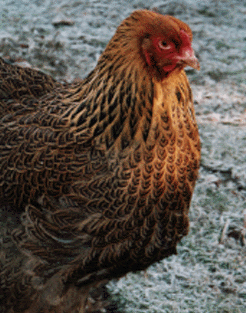 A Golden Brahma, not a recognized color in the U.S.A.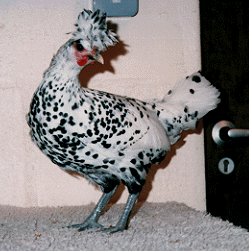 And last but not least, an Appenzeller.

I appreciate the use of these pictures on my site and give thanks to Frances Ockford


Persons have visited this page since Nov. 22 1998.

Use your back button to return to the previous page or click the link below.
If you have enjoyed this site, please take a moment to sign the guestbook at the bottom of my home page.