My Pygmy Goat Page
This page has information and pictures of our recently aquired Pygmy Goats. We have a small herd of four goats, two males and two females. They are pets and are not registered although I believe them to be very good specimens.
---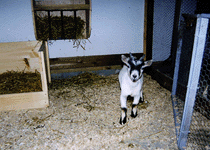 ---
This is the first goat to be purchased. It is a 5 month old male with good conformation and coloring.
---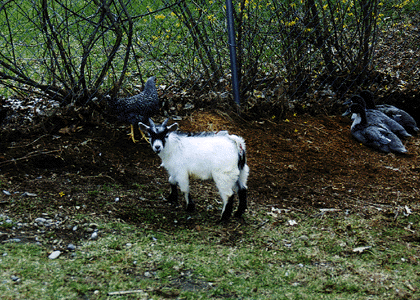 ---

This page has been visited

times.

---