Red Cedar River Birds and Game
Our Pens Page 2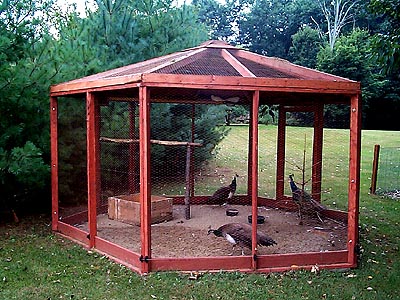 This is my pride and joy. A 200 square feet, five sided show pen.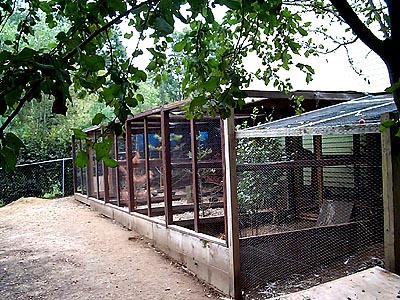 Our West pen line. Five enclosures of 100 square feet each.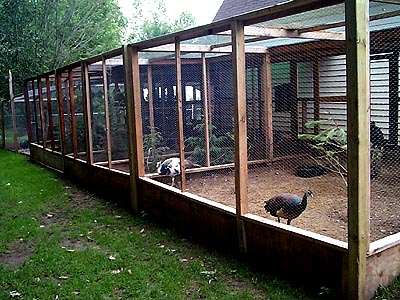 Our South pen line. Corner pen 200 square feet. Four line pens of 100 square feet.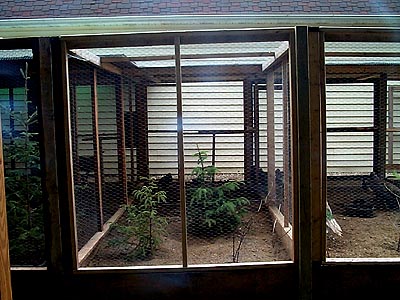 Center section of South pen line.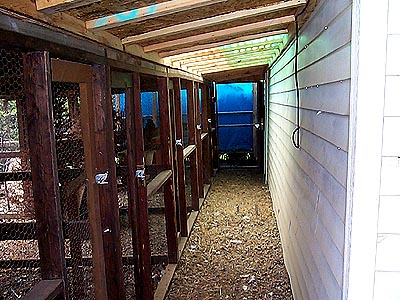 Inside West access hallway to all line pens.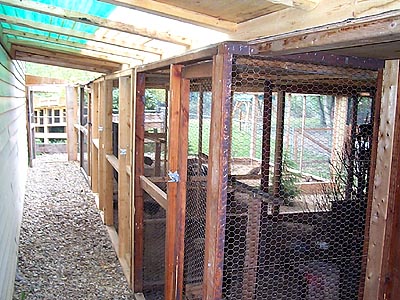 Inside access hallway looking East. The roof has not been finished on this section.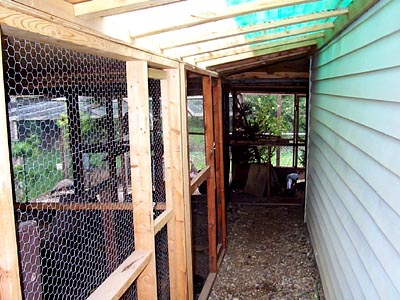 Inside South access hallway.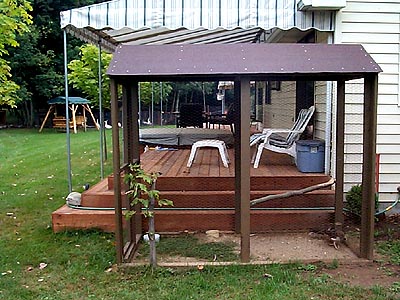 A small pen, 40 square feet originally designed for our Rosella's but housing a few peafowl chicks at the present time.

Use your back button to return to our home page or you may use the link below.