To The Farm
This page was updated February 5, 2000.
Photos courtesy of Linda, my better half.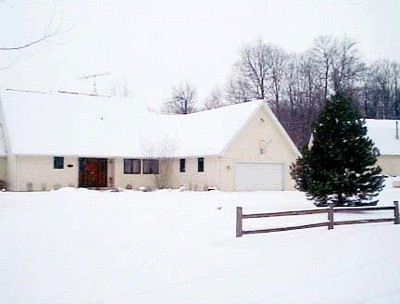 This is the Red Cedar River Bird and Game Farm.
Hello everyone,
"Red Cedar River Bird and Game Farm" has been established for a little over one year now. It is a twelve acre paradise where me and my better half reside with all our critters. It is an exceptional piece of property with 600 feet of lake frontage south of the house and beautiful views from all rooms. Several acres of woods border 600 feet of river frontage on the north side of the property.
The barn is two stories. It is completely insulated and finished throughout. This, and the bedroom, are great places for hatching and brooding chicks! The barn is also used for enjoying my other hobbies like wood working, cars, etc. Several pens for my pheasants have been completed, and more are being built, around the perimeter of this building.
I am in the process of adding more pictures to my pens page.
I built a poultry coop and chicken yard for Light Brahma's and Black Jersey Giants that we raise. I will add pictures of the coop and yard very shortly on my poultry page.
Here are some more pictures of our farm.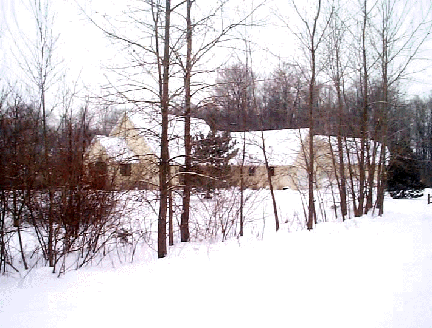 Our house looking west from the road.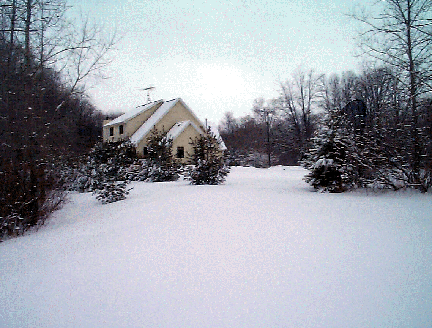 Another view of the house looking west from the side yard.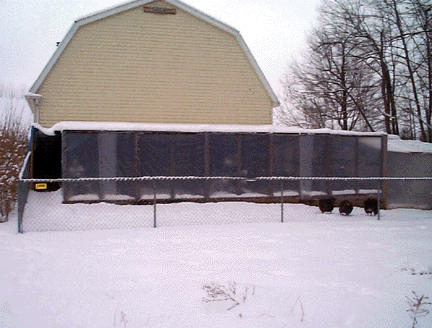 The pheasants are protected in their pens with plastic covering.
The barn gets hit with cold northwest winter winds.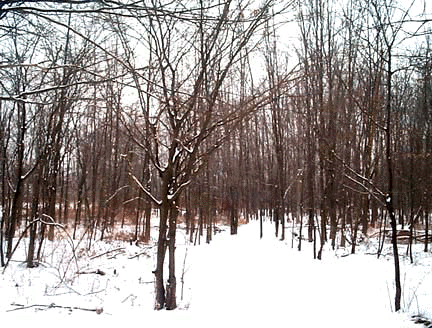 This is the path through the woods leading to the Red Cedar River.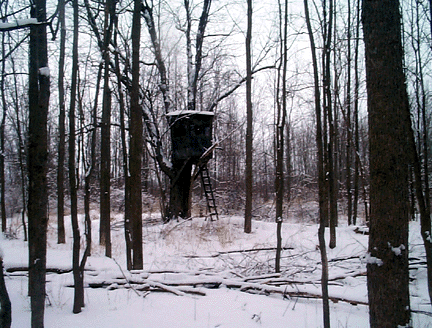 I use the tree stand I built in the woods near
the Red Cedar River for viewing nature.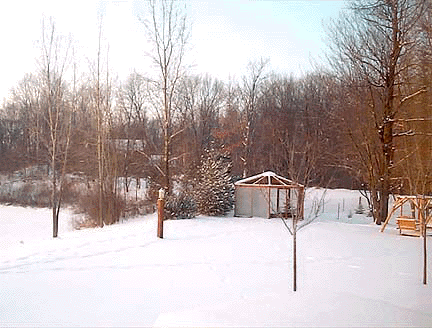 A view from our deck looking southwest at the Peacock pen.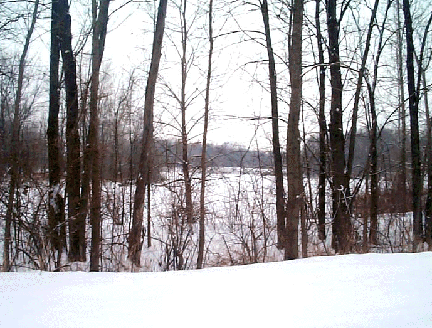 A view of the lake from the private road at the east side of the property.
A view from between the house and barn of the lake, glider, and peacock pen.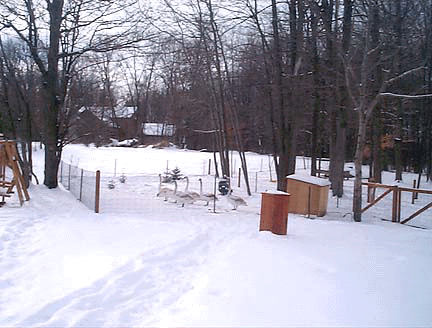 Here is a wintery scene of our Mute swans in their enclosed yard.
This picture was taken a little to the right of the photo above.
Our neighbor's newly built house is in the background.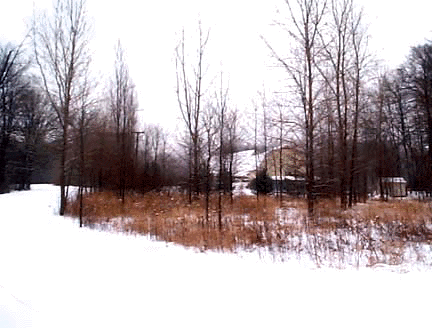 An easterly view of the farm from the road.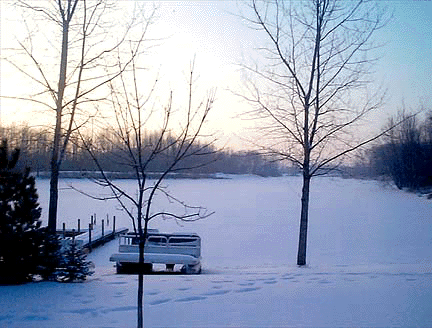 This is the morning view looking out of the doorwall
from the master bedroom.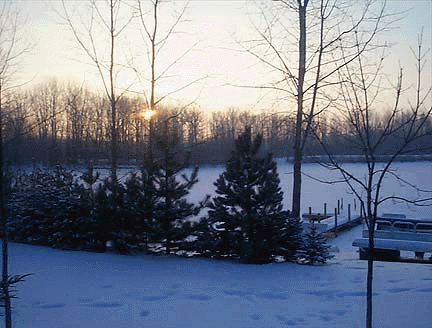 The sunrise wakes us (and the roosters) up each morning!
Like the picture above, this view is from the master bedroom.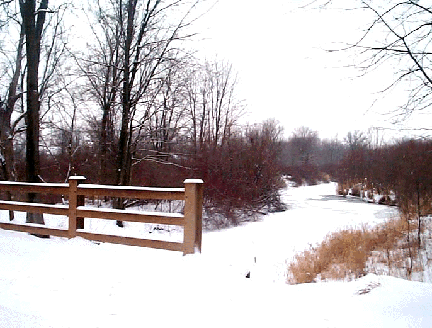 The Red Cedar River meandering west toward our property.


Persons have visited this page since Nov. 22 1998.

If you have enjoyed this site, please take a moment to sign the guestbook
at the bottom of our home page.
Use your back button to return to our home page or click the link below.